Embossing and foil stamping
Serving Bucks County, Montgomery County and Greater Philadelphia area
Add interest and style to your printed pieces with embossing or foil stamping. Our highly skilled craftsmen will handle your projects with precise care. (We even have Neographic's 2010 Craftsman of the Year working for us!)
Foil Stamping and Embossing can be done with offset printing and digital printing, and the possibilities are almost endless. The process uses a copper or brass die that contains the custom image you want to be stamped or embossed.
Embossing can be done in single-level for a simple, inexpensive solution, or multi-levels for a sculptured, high-detailed solution. Embossing and Foil Stamping can even be mixed for even more appeal.
Here is a small sampling of our Embossing & Foil Stamping work: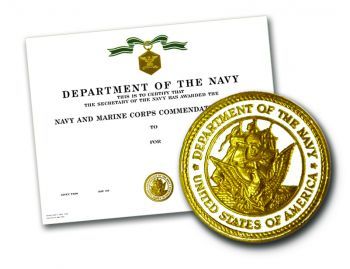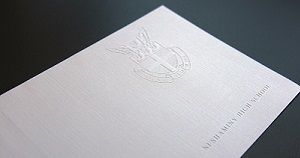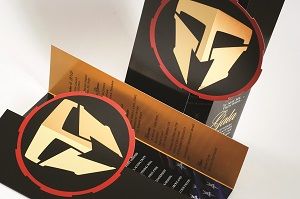 Contact Us For Printed Samples!