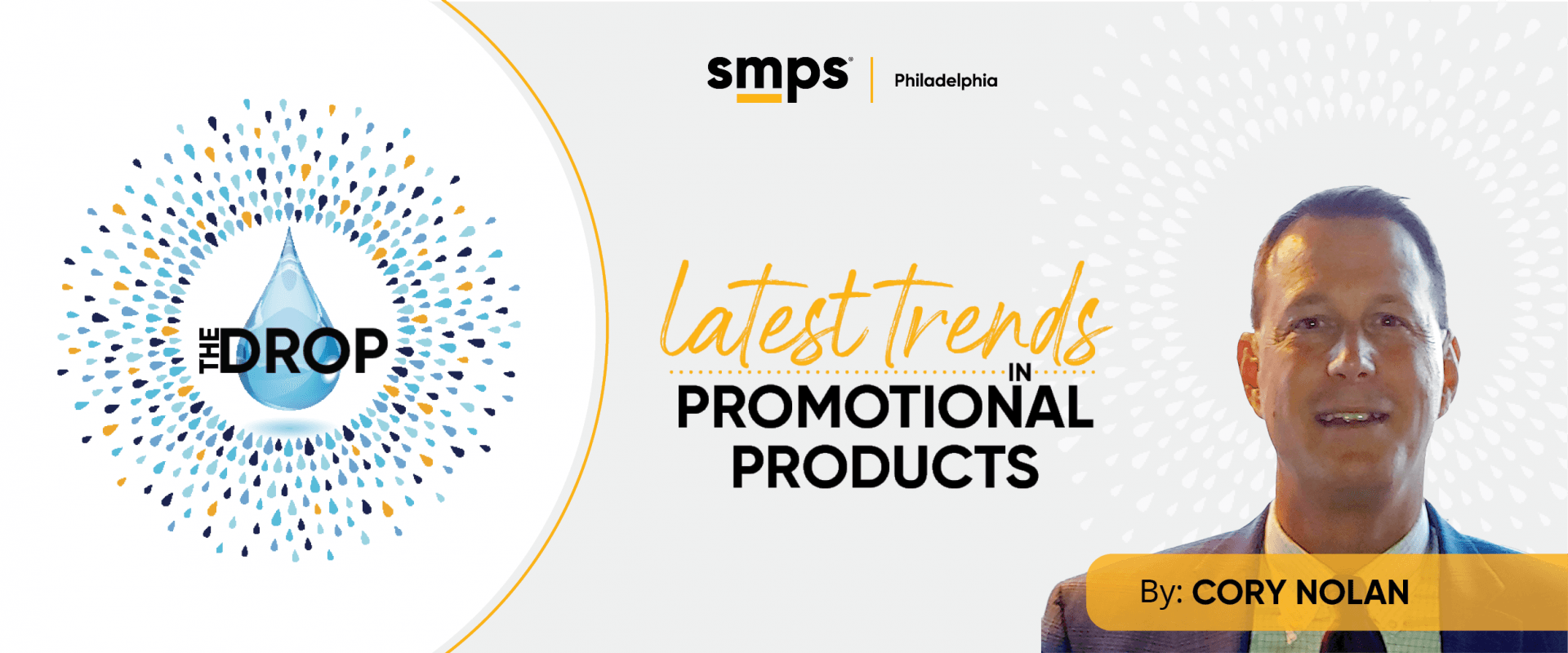 Like everything in our industry, the COVID-19 pandemic has changed our standard operating procedure and caused us to pivot in many ways.  In-person events and conferences were canceled or transitioned to a virtual platform.  In some cases, your need for promotional items was greatly diminished or eliminated or your advertising budget was cut.  If you did go to an event, you likely saw the two favorite promotional items of the 2020s so far, facemasks and personal size keychain hand sanitizer!
The good news is that the end may (fingers crossed) be near.  More and more events in the spring and summer of 2022 are scheduled to be held in-person and major conferences are resuming.  While these parts of our business are getting back to normal, promotional items and our selections to best market our firms to clients, competitors, and potential employees have changed.  Additionally, items we typically purchase for our internal teams has changed.
New promotional product opportunities have arisen from many companies seeing value in allowing their employees to continue to work from home. Trending are items that are functional and home friendly.  The industry has seen a recent uptick in home office type products like:
5" x 7" Notepads – Larger than the typical sticky note, the 5" x 7" notepads are a not too small and not too big for home office / desk areas
Ring Lights – To balance lighting no matter your location for video meetings
Hard Surface Mouse Pads – To protect new desks or the dining room table if you still haven't committed to a home office setup
Screen Cleaners – For monitors, cell phones, laptops, webcams, tablets, and the multitude of devices needed for our job in this hybrid environment
Other tech related products
Another major trend that has exploded are company kits used for employee appreciation, as well as targeting large prospects to get the most bang for your marketing dollars.  Most kits involve promotional items, apparel, and a printed postcard to deliver your message.  Many of these promotional type kits have been recognized as SMPS Marketing Communications Award winners in the last several years because they are strategically curated and send specific messages about a company's brand and culture.
Although there are a number of new and classic promotional items available, availability and production aren't the same as they used to be pre-pandemic, inventory and supply chain challenges have affected the availability of items and how quickly they are produced.  "RUSH" production is not a reality at this point for most items. Another trend for promotional items is planning ahead. The more lead time you have, the greater opportunity vendors have to try to find the exact item or something similar in stock to meet your needs. 
COVID-19 has strengthened resolve and adaptability, and fortunately promotional vendors have succeeded in sourcing most items and fulfilling orders in a timely manner. While not a new strategy, the best strategy moving forward is to plan in advance, and have one or more back-up options to ensure you get what you need, and more importantly, when you need it.
About the Blogger
Cory Nolan is a Brand Manager at Vizi a leading provider of Print, Promotional  Products and Corporate Apparel.  He has been in the promotional business for nine years.  Cory joined SMPS in 2015.