Online Print Management through Vizi's PrintCLIK.com
Create, manage, and allocate your company branded collateral with quick and easy online ordering through a personalized print portal. Our web-to-print portal is one of the most comprehensive web-to-print systems available today, providing many features. We make it easy to manage and distribute your branded marketing collateral from a single print storefront, making ordering a fast and efficient process. We custom build each web-to-print portal to fit your unique needs and specifications, so you control how your brand's printed products are seen, designed, and organized. 
Click here to be directed to PrintCLIK.com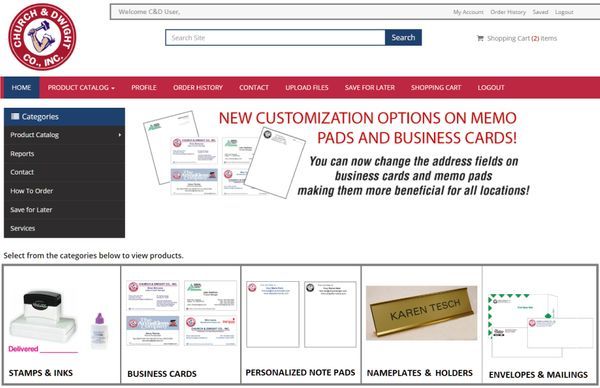 Online print portals are web-based print storefronts that allow users to order customized pre-designed printing, standard products, specialty products, non-printed and promotional products, providing the creation and management of customized projects. The process of pricing, production and order fulfillment is fully automated through online ordering and print management.
Web-to-print stores are just one of the most unique services that we offer.  How many times have you wanted to update your own marketing pieces or order a simple reprint, but you were required to contact someone at your printing company and go through a process that takes a couple days? This is an even bigger problem when you want to accomplish this after business hours. Our online print management stores greatly reduce those extra steps by providing you with 24/7 access to your marketing materials, including the ability to customize, request quotes, print and mail through an interface that was built custom specifically for your company.
Key Elements:
·         Online Design Templates – Allow users to input their information while maintaining your brand.
·         Online proofing and approvals - eliminates steps and speeds up order processing and delivery
·         Maintain brand consistency in marketing materials across all locations and including multiple brands.
·         Inventory Tracking and Fulfillment
·         Budget Management – Easily manage the budget with real-time inventory management and reporting tools and control of expenditures.
·         Save for Later Option – Give you the ability to save artwork so you can continue to submit orders through your web portal shopping cart.
·         Use Quick Print on-Demand process for expedited fulfillment
·         Multi-Level Order Approvals
·         Mobile Compatibility designed to work on phones, tablets, laptops, etc.
·         Shipping Integrations with UPS, FedEx and more
·         File Uploads for Art files and Mailing Lists
·         Kitting for on demand and inventory fulfillment
·         Multiple Payment Options per Group
·         Easily manage your digital assets, design templates and workflows to ensure a consistent brand image in one print storefront.
·         24/7/365 Access to your print-on-demand, inventory management, order entry and reporting from any location worldwide.
·         Submit online quote requests for new items
·         API Integrations with 3rd party systems
·         SSO Availability
---
How Web-to-Print Portals Benefit Workflow
Cost Control and Benefits
All items ordered will automatically deduct from the inventory count so you will know when it is time to order more.
With the implementation of our complete web-to-print solution, you can easily automate your print workflow. This will result in faster order deliveries, improvement in customer service, and reduce manual entries, quickly and easily customize, proof, and approve documents directly from a web browser.  Our print portal websites are uniquely tailored for each customer, customizing the buying experience and control over your on-demand printing.  They can also create a system that requires the permission of a manager for materials that cost over a specified dollar amount through print budgets.  Our print portals can be used on multiple platforms, computers and handheld devices.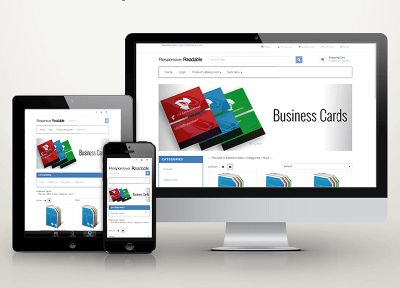 Track Expenses by Division, Department, or Users
Tracking spending is simple through our online print portal custom reporting feature.  We can help you monitor by division, department, location, user group or individual users.  Add another level of tracking through order approvals, which allow you to see each order, make changes to the order and then approve the order before its printed or released from your print inventory.
Manage Inventory
Keep orders flowing smoothly in and out, by setting auto reorder points, automation provides your exact inventory quantities and be notified when inventory is low.  All items ordered will automatically deduct from the inventory count so you will know when it is time to order more.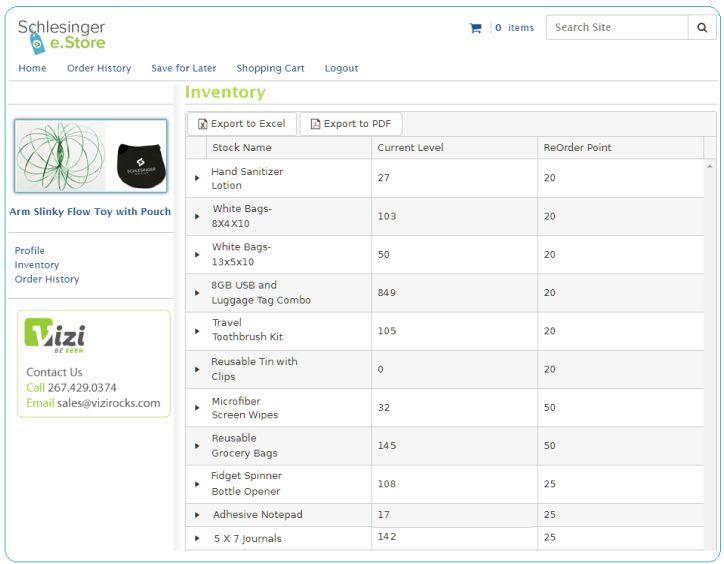 Automatic Order Entry and Reporting
Companies that rely on manual sales order processes incur much higher costs.  When ordering your printed products through an online print portal you can lower operational costs, enhance customer experience, ensure brand protection, and enhance workflow efficiency.
Reduce Printing, Shipping, and Storage costs
Many companies do not realize just how much money is being spent on printing within their organization.  Our print management process tracks print spending through reporting.  We digitally monitor and recommend the best way to reduce costs in different areas of your printed items, including changing inventory volumes to reduce waste of outdated documents.  We also offer bulk shipping based on volumes ordered.
Run Reports in Real-time
We provide standard reports and custom reports so you can track exactly what you need.  Once a custom report is created its available on your online print portal 24/7.  With a portal in place, companies can track their spending based on an individual items and users. This means that you will be able to see how much users are spending and what they're spending it on. Knowing this, companies can cut any unnecessary orders.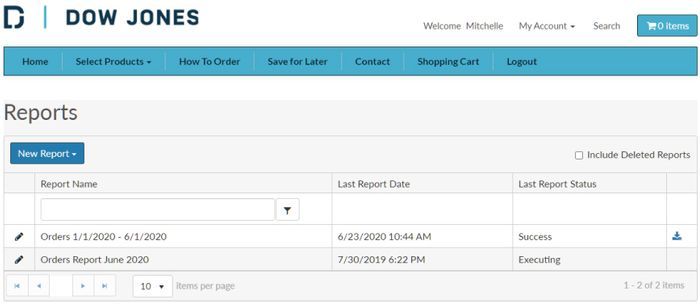 Administrative Control Over User
Access to controls is up to you.  If you want to see what a user is ordering or creating with customized printing templates, we can provide that access to who you choose to monitor that information.  This includes the ability to update and add users or ship to and bill to addresses.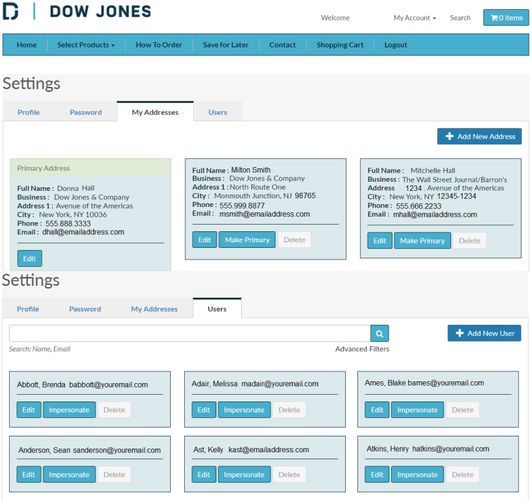 Lower Supply Chain Costs
When utilizing an online print portal-based website, companies usually move from transaction-based pricing and separate prices for each project, to contract-based pricing and one overall price. Contract-based pricing is easier to handle and cheaper than transaction-based pricing and can be for on-demand printing as well as printed inventory. Cutting the number of people involved in your printing process greatly reduces not only price but time as well, so the total supply chain cost is extremely diminished.
Waste Reduction
On-demand print production technology provides the opportunity to print as needed (rather than in bulk), which reduces both excess inventory and waste.  Our team monitors your print and will make recommendations, based on the sales volume, of ways to improve in this area.
Convenience
Portals allow users to order, monitor, view reports, even send a quote request for new items 24/7/365 days a year, rather than only during business hours.
Branding Control and Customization
Branding control and customization for web-to-print portals are built for specific organizations. This includes a website with restricted access where employees can place orders. The templates and variations of products in the portal are limited to the requirement of the customer and designed with their marketing department to ensure consistency. This helps companies adhere to all branding policies and printing guidelines.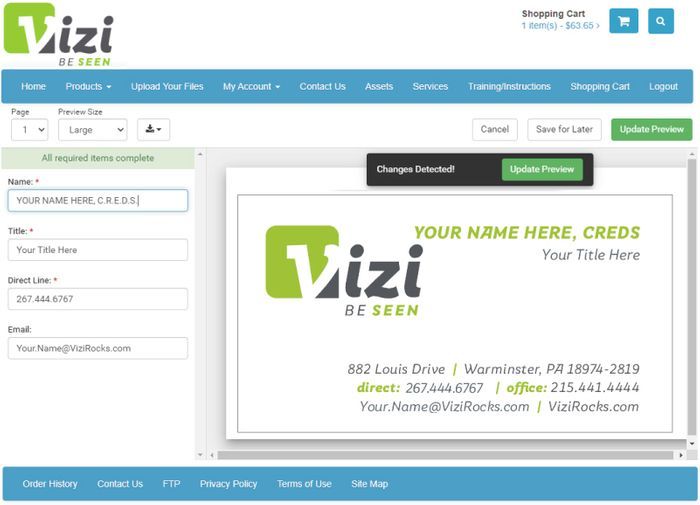 Streamlining of Your Payables
We offer several payment options including Credit Card, Billed as Shipped, Summary Monthly billed and more.  We can include Cost Center information on the invoice to aid your accounting specialists.  Instead of being invoiced for each individual small order, we can set up the portal with a credit card option. That way, your accounting department will no longer need to waste time entering and paying small bills.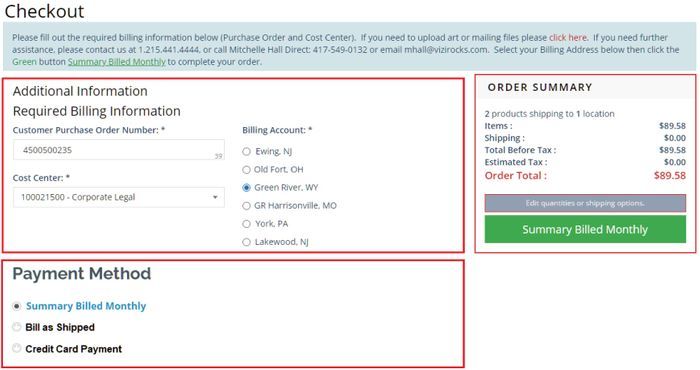 Document Management
Document management portals are printing storefronts that are mainly used by customers to reprint jobs and manage their product inventory and shipping. Since the products are previously approved, the customer only needs to choose which design and quantity they want. Upon submission your on-demand printing order will go straight to the print queue. Customers are also able to track inventory on stored products through records of previous order history, which eliminates inventory paperwork. The site alerts the customer by email when a printed product is running low.
Workflow Automation
Workflow automation print portals completely integrate a web-based storefront with the production process. This type of print portal is hard to successfully develop, making it a very rare commodity in the printing community. The integration allows the customer to design or edit a custom print product and send it directly into the print queue. This process is extremely time efficient and allows the customer to go directly through the pre-flight process without talking to a sales representative.
Overall, printing portals allow companies to save time and money on print management. They are designed to put as little stress on users as possible, allowing them to design their projects and utilize the website per their preferences. Essentially, you can leverage this technology to work more efficiently, and increase effectiveness in your delivery and management of marketing communications.
Keeping printing costs within budget while maintaining quality and integrity of your print projects.  We will help you find the optimal print solution for your brand management. Reach out now, you'll be glad you did!